Moving Ideas Forward
01
Read more
Prospecta Technologies
You're in good company
We are experts in providing cutting-edge software solutions to complex problems. We focus on sustainability, so you can move on to your larger goals.
Accountability....Passion....Solutions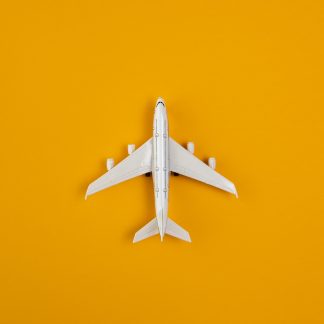 Making Safety A HABIT
AviatorSMS is a dynamic and customizable web based safety software system that allows airports, airlines or MRO to manage aviation safety, security, quality, environment and compliance to various international and state regulations.
PLANEly
Safety
02
Read more
Enabling A Digital World
Leading textile company has reduced machine down time and increased production with EntRePlan, which helps your business work smarter, not harder.
Enterprise
Resource
Planning
03
Read more
wiSHE is a comprehensive and integrated web application that enables an organization to streamline and implement Safety, Health & Environment strategies for sustainable development and growth.
04
Read more
Safety
Health
Environment
Enabling A Digital World
Consulting
Building trust through the system.
Prospecta technologies helps the enterprise to transform their business and thrive in an ever changing world through strategic consulting and break through software solutions. which help the client to grow and operate.
BUSINESS PROCESS CONSULTING
Our experts carry rich domain experience in fields of
Analytics
Aviation
Cargo
Industrial Safety
Industrial Automation
Process Safety
Revenue Accounting
Revenue Management
SAP Consulting
Warehouse Management
We adopt industry best practices and leverage industry expertise in producing results superseding customer expectation. Technology with common sense is a key enabler used by us, while providing services to our esteemed customers.
Application Management
Product Implementations
Quality Assurance
SAP Consulting
Our Outsourcing services include,
Customized Application Development
Product enhancement and development
Re-engineering of legacy systems
To be the most dynamic software company, creating simple sustainable solutions for a safer and better world
To provide simple solutions to complex problems using best available technologies and deploying best resources
We are committed to meet customers expectations and needs by delivering solutions and services and continually improve our systems towards our commitment
ISO 9001:2015 Certified
We are committed to protect data, information, intellectual property, assets, activities and facilities against misuse, loss, damage, disruption, interference or unauthorised disclosure by our employees of our suppliers and customers at all times.
Our commitment to information security is recognised by ISO 27001: 2013 certification.
You need the best, You need to talk to the best.
A wonderful serenity has taken possession of my entire soul,like these sweet mornings of spring which I enjoy with mywhole heart.A wonderful serenity has taken possession of myentire soul, like these sweet
OUR CLIENTS
We turn ideas into state-of-the-art products
We are expert software


Engineers
&
Designers
Let's build a good connection together.
Ph: (+91)0891 2507335

www.prospectatech.com



2-30-25,
Sector-7
MVP Colony,
Visakhapatnam
India 530017